When it comes to keeping a beautiful and healthy garden, a lot of the hard work needs to go into trimming your trees. Trimming trees helps to keep them in the best shape possible and making sure that you do it regularly ensures that there is very little risk of things like disease and rot developing. Tree trimming in Los Angeles is incredibly important if you want to have an outdoor space to be proud of, and with the right tips and tricks, anybody can do it! With that in mind, here is a handy guide to tree trimming in Los Angeles.
One of the most important things to do before you even start is to make sure that the tools you are using to trim the trees are extremely sharp. Hacking at healthy tree branches with blunt and dull tools will only serve to do more harm than good, so using sharp blades to make precise cuts where you need them is the best way to ensure that the tree continues to grow and flourish in the best possible ways.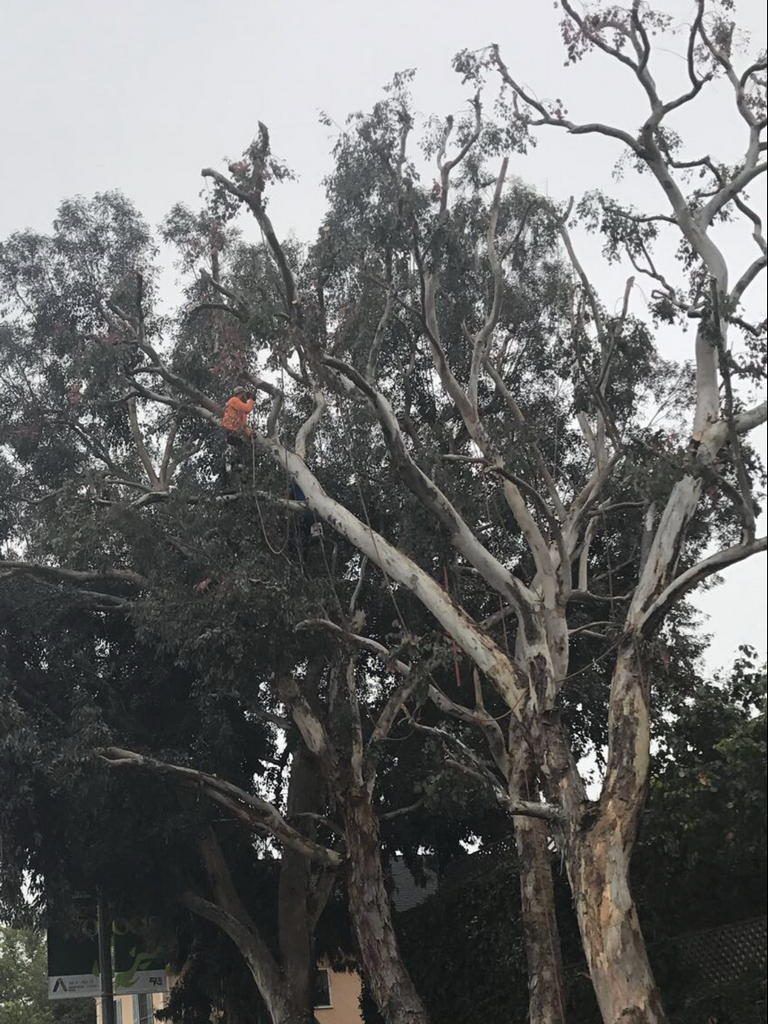 It is always best to begin trimming with a plan of how you want the tree to look afterwards, because if you don't have any idea of the desired final shape you run the risk of getting carried away. An odd-shaped tree can be quite ugly! Take a step back before you begin and identify the specific areas that you need to address to achieve your desired result and stick to trimming in those spots.
When thinking about how much you are actually going to trim away from the tree, you should follow the general rule of 25%. This refers to the fact that you shouldn't be removing any more than 25% of a tree's healthy canopy at any given time. Doing more than that can lead to the tree becoming unhealthy and ultimately becoming too exposed to the various elements which can cause damage.
     

Don't Attack A Large Tree
Keep in mind that these tips are for small garden trees and small garden trees only. When it comes to larger, more dominant trees in your garden, it really is a more sensible idea to get the professionals involved. Hacking away at a large tree can not only be dangerous, but it can also reveal a lot more gardening related problems than you might think. If your tree is on the larger side, then we would always recommend going down the professional route over the DIY route.
So, if you think that you would prefer to have an expert handle your gardening needs, then please don't hesitate to get in touch with us. The team at Castillo Landscaping And Tree Service are ready and waiting to come to your aid and produce a freshly trimmed garden for you that you will be delighted to spend lots and lots of time in. We look forward to hearing from you when you need professional tree trimming in Los Angeles.