Trees can be either a curse or a blessing for your property. If the first choice applies to you, hiring an expert tree removal service is your best choice to avoid any unwanted hazard. A sickening, falling tree can bring a lot of negative consequences not only for your home or business but also to your physical integrity and the one of those surrounding you.
Opting for a DIY(Do it yourself) solution might sound tempting but you risk to waste a lot of time and even money, as the job may not be done properly and generate more problems than solutions.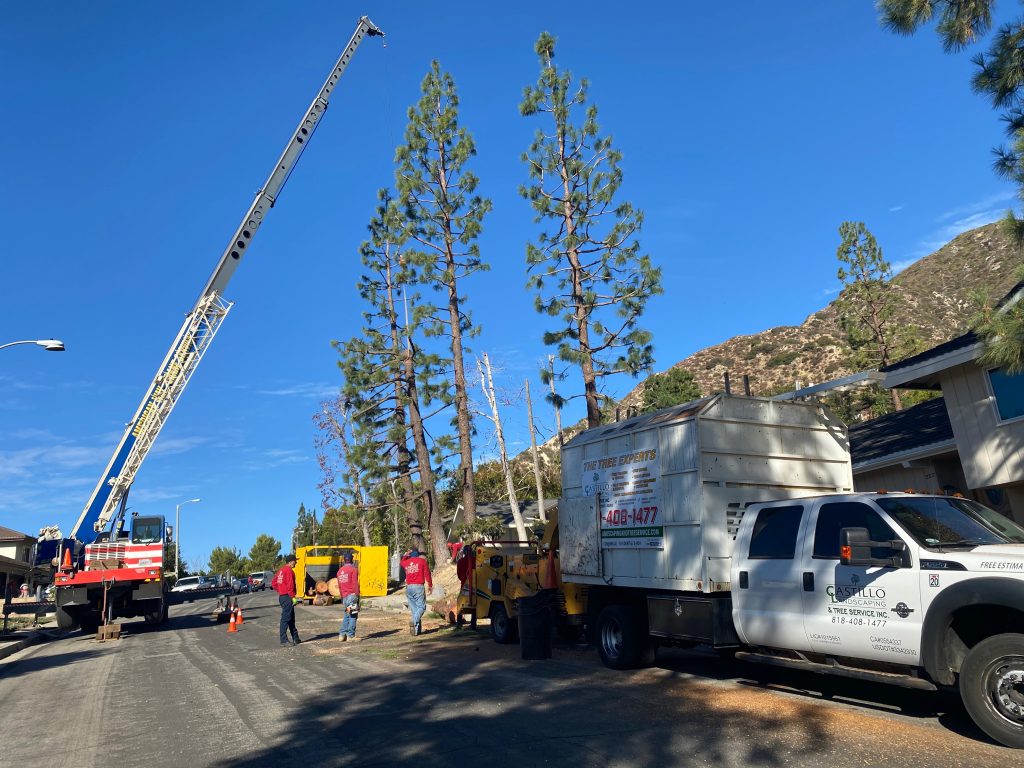 Castillo Tree Service provides expert tree removal service in the safest, fastest and most efficient way for you. Our team of California Licensed pros can take care of the problem implementing the latest technology and top notch tools.
Get a FREE quote for tree removal Los Angeles residents trust by calling Castillo Tree Service at (818) 408-1477.