Gardening is a popular hobby for many people in the United States and keeping a yard clean and tidy is good for both physical and mental health. This is a pleasant pastime, but it doesn't mean that everybody who gardens as a hobby will be able to do the work required of a professional landscaper. There is a great deal more to landscaping in Los Angeles than simply planting out a few flowerbeds, and if a homeowner is considering whether to employ professional landscaping teams to reduce the work you have to do, Castillo Landscaping and Tree Service can help to compare the two roles and decide which is best for a particular property.
Amateur Gardening For Small Outside Spaces
Anyone who enjoys gardening can do well with a small yard space that doesn't have much in the way of obstacles. Amateur gardening is best done in these small areas, where there is enough room for a few flowers and some trees around the main yard, but not enough space that doing it alone might cause a lot of problems. It can take a long while for a full yard to look great when an amateur is at the helm, and although it is fine to take as long as needed over flowers and trees, most homeowners feel disappointed when they can't get the space they want immediately. Digging, cultivating, and weeding all take a great deal of time, and if anything else needs to be added, such as a shed or an outside living space, then that will require a lot of manual labor and expertise that an amateur may not have. These are all things to consider when choosing between amateur and professional landscaping.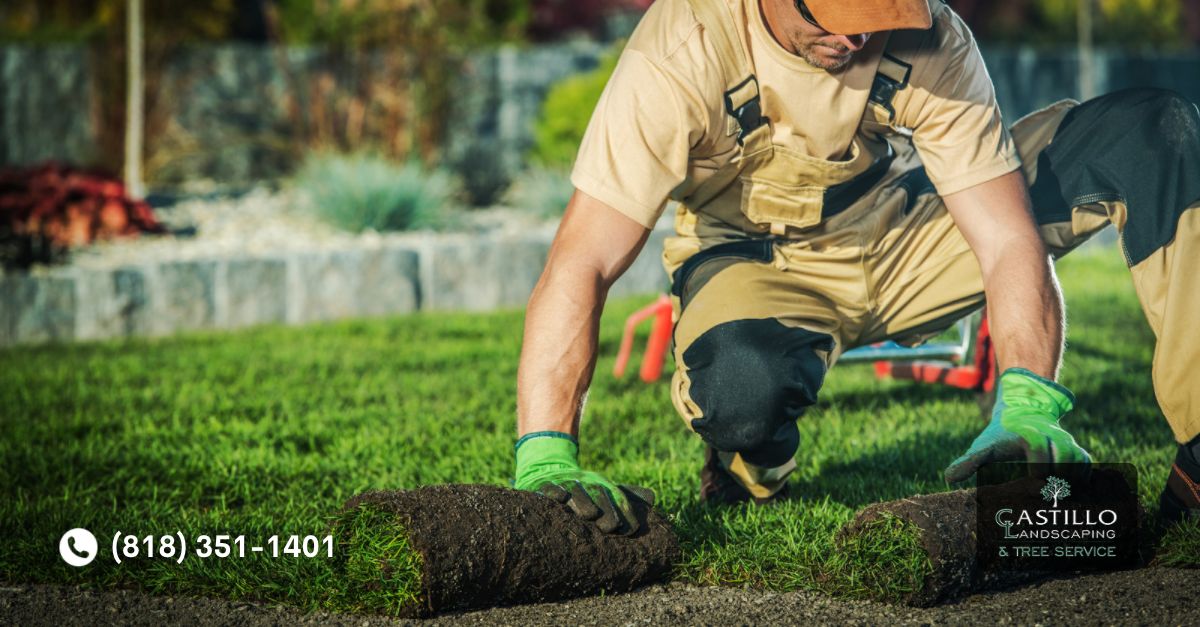 The Benefits Of Professional Landscaping In Los Angeles
There are many reasons why homeowners choose to make use of a professional team, despite enjoying gardening as a hobby. Firstly, despite the cost, reported by financial experts as ranging "from $1,366 and $5,641", this is paying for more than just physical labor. Most costs involved are in employing people with the experience to lay out a garden so that homeowners can get the maximum enjoyment from their living space. This might include leveling off the garden so that it is flat, meaning less maintenance work for the future, or even building up areas with raised beds and decking to make the most use out of a rather square, dull space.
Enjoy A Garden Today
The greatest benefit of hiring a professional landscaping team like Castillo Landscaping and Tree Service is that you don't have to wait to enjoy your yard. You can start enjoying the garden full of flowers, or a yard space where you can sit after work and enjoy the LA sunshine. Getting the most from your outside space is easier when you hire a landscape team, so reach out to our staff today. Simply send us an online message with your details or call us at 818-351-1401 now.