Los Angeles is one of the most famous cities in the world, and it is certainly well known for its famous plants. The Bureau of Street Services estimates that "over 10 million trees are growing in the City of Los Angeles", with only 2 million of those being maintained by Los Angeles bureaus. All the rest are in the hands of homeowners and property owners throughout the City. No wonder that the City calls it the "Urban Forest". There are a lot of rules and regulations regarding the maintenance of trees and large plants in LA, not least due to the risk of fire, so it makes sense to bring in a specialist tree trimming service near me to keep outside spaces maintained. Castillo Landscaping and Tree Service can explain why homeowners need a specialist service for their plants.
Maintaining Existing Trees
There are many reasons why a professional tree service may be essential for outside spaces. Sometimes, trees become damaged by heatwaves, sudden storms, or by being attacked by pests. The increasing temperature of LA can mean that insects have thrived, and wood-eating pests are there to cause damage to homeowners' trees. The palm trees that LA is famous for are now coming to the end of their natural lives, and this means that not only are they more vulnerable to hosting pests in their upper parts, near the leaves, but they are also likely to become unstable. Discovering a tree that has recently lost its roots, or that has become unstable, will mean an urgent call to the tree experts. bringing in a specialist is vital at this point.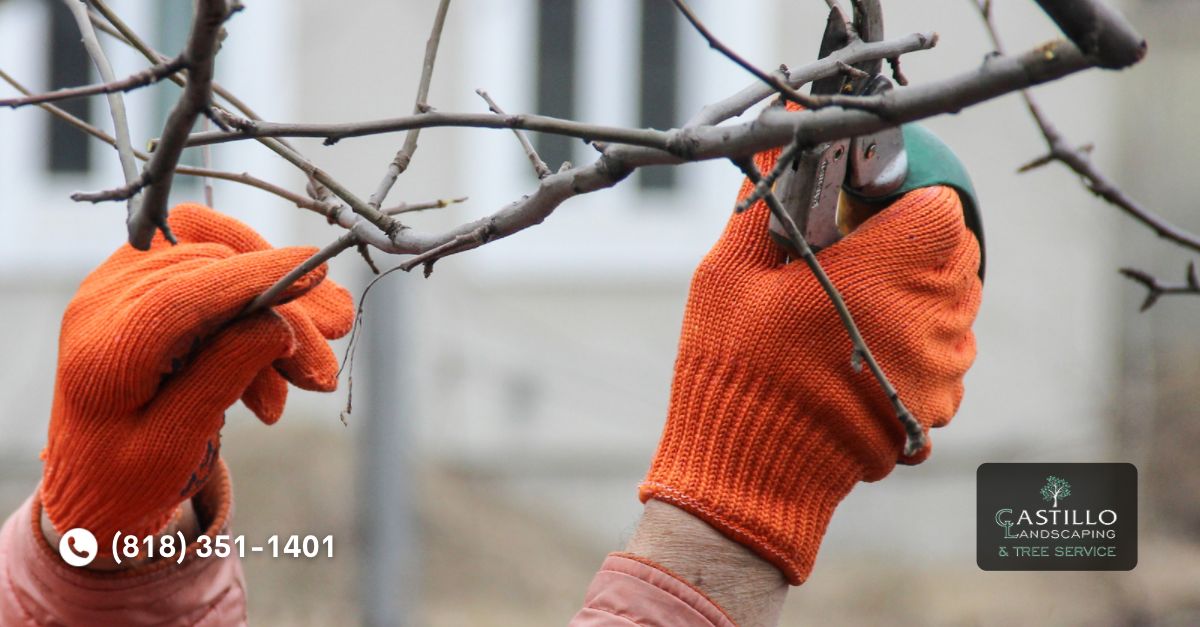 Why Choose A Tree Trimming Service Near Me?
There are several reasons why a homeowner should consider calling in a tree care specialist service in your local area. Firstly, tree maintenance in LA is very different depending upon the neighborhood, and there are local fire regulations that must be taken into account when the tree is being cared for. A local arborist is more likely to be able to recommend trees that can be planted in the yard, and how to get the necessary permits for planting these trees. They can also take care of trees based upon soil nutrition and water requirements, which is why it is important to have a local LA tree surgeon take a look at any trees that need attention.
Reach Out To A Tree Trimming Service Today
It is so important that you have a professional service like Castillo Landscaping and Tree Service when your trees need attention, as they can help you to manage your trees and keep them healthy and well maintained. Find out how you can get the very best from your trees by reaching out to our service teams today. We can offer you advice about how our services can help your tree, so reach out to us today using our online message form, or call us at 818-351-1401 now.