Is your yard in need of a makeover? Whether you just want a change, want to spruce up the area so you can entertain outdoors, change things up to be more easy-maintenance, or have moved into a new house with a practically bare patch, the garden design might not come easily to you. You may have a general idea but no idea how to bring it to fruition. Then again you may not have a single idea at all. Wherever you are in the process you could probably do with some inspiration so here is a list of the most popular modern trends when it comes to landscaping in Pacoima.
The Number One Trend For Landscaping In Pacoima is Native Plants
There was a time when people wanted to try to replicate gardens and green spaces from different parts of the world, but the trend in 2021 is very much directed towards highlighting the best of what you have in your own environment. Native plants are the best types of plants to have in your garden because they are already evolved to be able to thrive in the California climate. Less maintenance is needed than non-native plants, and it also can just be seen as a great celebration of the place that you call home!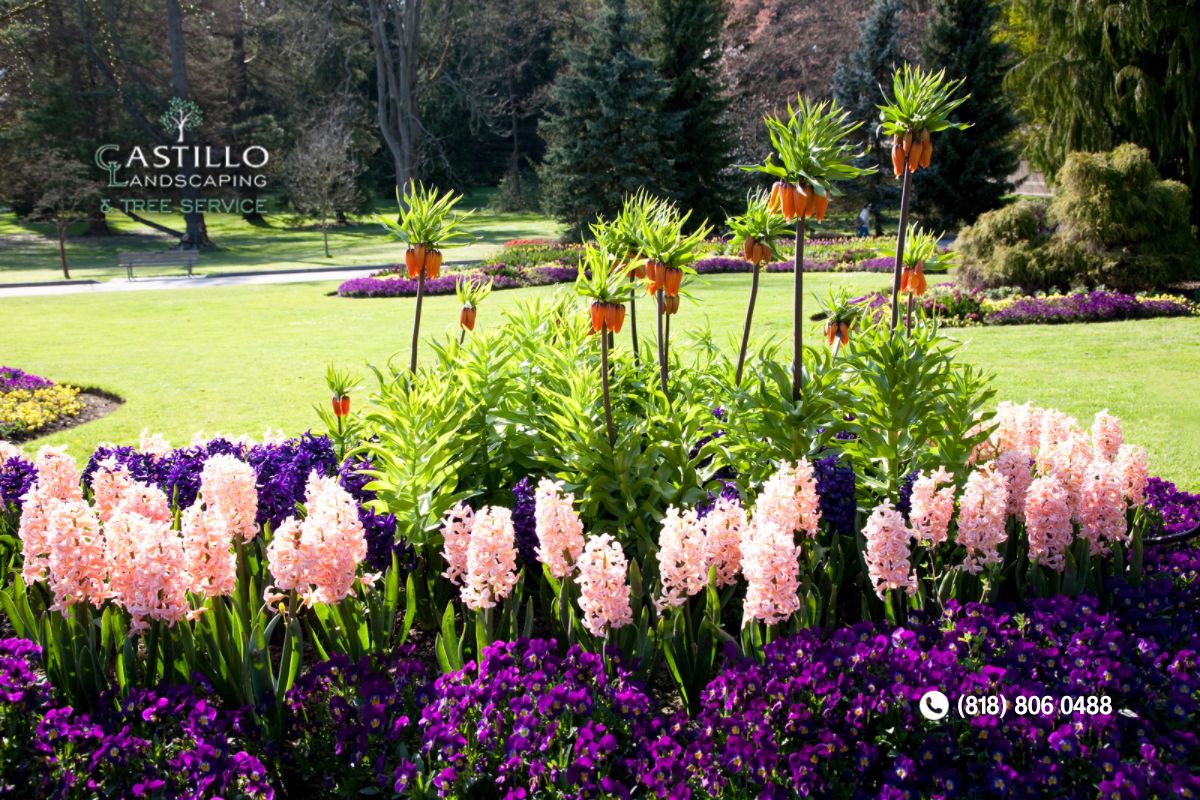 Subtle Lighting To Give The Hollywood Effect
Have you noticed in the movies that gardens at nighttime always look more beautiful and subtly lit than your own? That's because they aren't just relying on the moonlight to give them a boost! There are lots of clever lighting ideas that you can utilize to help light up your garden in a subtle way at night, from solar-powered lamps in bushes to pretty lights on trees. If you are someone who likes to host garden parties that go well into the early hours, then some amazing mood lighting might be the cherry on the cake.
Add Drama With A Fire Pit Area
We can guarantee that any new garden renovation in the last three or four years has included an area for a fire pit, and that doesn't look like it is going to change going into 2021 and beyond! Fire pits are an amazing addition to any garden provided that you have the space to make it a distinct and individual area. Some cozy group seating around the pit makes for an ideal hangout space for friends and family to be able to spend some quality fun time well into the night. Get your marshmallows at the ready!
So, if you like the sound of any of these great trends and ideas, then the next step is definitely to head over to the Castillo Landscaping And Tree Service website for all of the information and advice that you could need. Our team of dedicated professionals is ready and waiting to hear from you and get started on the project that is going to turn your wild garden area into something amazing. We very much look forward to hearing from you!